Materials
yarn needle
small amounts of verious colored yarns
scraps of 7 mesh plastic canvas
cross in my pocket poem (see below)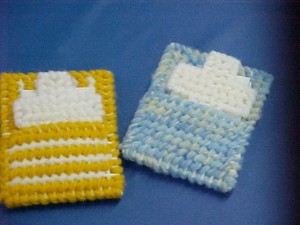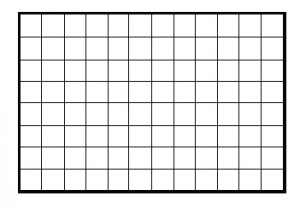 This is the front of the pocket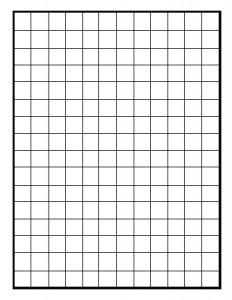 This is the back of the pocket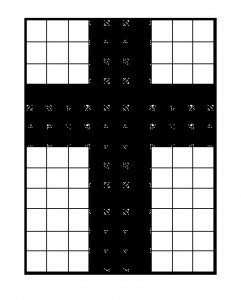 Cross in my pocket poem
I carry a cross in my pocket
A simple reminder to me
Of the fact that I am a Christian
No matter here I may be .
This little cross isn't magic
Nor is it a good luck charm
It isn't meant to protect me
From every physical harm.
It isn't for identification
For all the world to see
It's simply an understanding
Between my savior and me.
When I put my hand in my pocket
To bring out a coin or a key
The cross is there to remind me
Of the price He paid for me.
It reminds me too, to be thankful
For my blessings day by day
And to strive to serve Him better
In all that I do or say.
It's also a daily reminder
Of the peace and comfort I share
With all who know my Master
And give themselves to His care.
So I carry a cross in my pocket
Reminding no one but me
That Jesus Christ is Lord of my life
If only I'll let Him be.
Using whatever yarn you choose
do continantial stitch on the back and front piece
whip stitch top of front piece then whipstitch both pieces toether.
Using white for the cross , stitch across top three, then down the side three, then three across one side, then down the side to the bottom, across the bottom three,up the side to the three across, do the three across, do the three up.
then whip stitch around the entire cross.
print out poem, fold and place behind cross in pocket