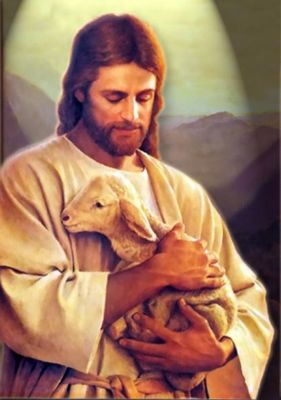 I can do all things through Christ who strengthens me Phil 4:13
At the age of 18 months my mother was told by the doctors that she might as well make up her mind that she had a helpless vegetable on her hands the rest of her life. There were two factors however that the doctors Hadn't counted on. First was the power of the almighty God in my life, and second the determination and faith of a praying mother. With prayers to petition the Lord for my life, and the faith to believe He would lead her to the right solution; I was taken at the age of 4 to Shriners Children's hospital 165 miles from home and signed over to them.
I realize now just how painful this must have been for my mother, knowing that she would be able to see me very little in the next ten years. Parents were only allowed to visit on Sunday for two hours, but because
of the distance and our financial state, my mother could only visit once a month.
This began a very lonely period in my life, facing a number of surgeries alone. (My parents were not allowed to be present).
I recall one particular time after being sent home between surgeries, I must have been about seven, my mother took me by the hand and led me into the living room, where hung a picture of 'The Good Shepherd."
My mother said 'You see Jesus there with all those little lambs surrounding Him? He loves them all very
much, but you see the one He is holding in His arms? I have a feeling that little lamb needs just a bit more love. You see the tender look on His face as He gazes lovingly at it? Well that little lamb is you, honey, and even though I can't be with you when you face your surgery, don't forget Jesus is holding you in his arms just like in the picture, and He will not allow any harm to come to you." This very thought along with the fact of knowing was what sustained me as I lay in the dark awaiting surgery the next day.
At the age of 14 I was released from the hospital's care. The doctors told me they had done all they could do. but my, how much the Lord and they had accomplished. From walking on my toes with my knees bent I could now walk flat on my feet with my legs straight. I was able to get around on my own with the aid of crutches. Praise the Lord!
The pressure of these years however, did eventually take their toll in the form of a perforated hemorrhaging ulcer. At the age of 17 I was admitted to the hospital again. After four weeks of blood transfusions, the doctors decided I was built up enough to face surgery. Part of my pre-op treatment was to have a tube inserted through my nostrils into my stomach. Having a somewhat spastic throat, each time the tube would reach my throat, I would vomit. Somehow after about three hours of working, the doctors were able to insert a small tube to which the stomach pump would be attached after surgery. To date I have had approximately 44 surgeries and none were as traumatic as this one.
Some time after the surgery the tube, which the doctors had inserted into my stomach, begun to clog up. The doctors felt they had no other recourse than to remove the small tube and insert a larger one. My mother, knowing how I had suffered the first time, and knowing how very ill I was now, just could not see this happen. While the doctors went out to get the tray, she did the only thing she could. She prayed "Lord this is just a small thing but it would mean much to me, please allow the tube to unclog." Wonder of wonders, by the time the doctors returned the tube was free and continued to function properly as long as it was needed. Thank you Lord!
In my teen years I did not always follow the leading of the Lord. I set out to prove that I could be and do anything my friends could and I did it. (Well almost).
I always told my mother I probably never get to marry, because in those days there was a stigma attached to being "handicapped" but she assured me that some day someone would come along that would love me for my personality and the love I had to give and that "he" would not even see my handicap.
Being of the nature I am, I sometimes hurried ahead of the Lord's plan and took things into my own hands, which led to some poor choices. However it seemed through all this that the Lord had a way of turning the "poor choices" around and having something good come from them.
I am now married 50 years to a very kind man, I have a wonderful daughter, granddaughter and now a great-grand son! The Lord enabled me to work 19 years and then retire.
As I reflect on these things I can see the pattern of the Lord's hand working in my life. He gave my mother 10 years of nursing to prepare her for this thing that was to happen later on in her life. The paths He led me on, some of them being very hard, have served to build my faith, stamina and character. God has led me to be an effective witness to His loving kindness and mercy.
People looked on my outward shell and said " of what use can she be?" God looked on my heart and saw an instrument for His love